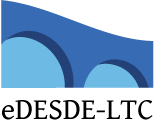 home > ABOUT eDESDE-LTC > Acknowledgements
Acknowledgements
The study is funded by the Executive Agency of Health and Consumers (EAHC) of the European Commission (Ref No. 2007/116).
The DESDE-LTC has been developed by an European consortium (DESDE-LTC Group) including the following partners: SPAIN: PSICOST (Luis Salvador-Carulla, Cristina Romero & Miriam Poole) and Fundació Caixa Catalunya (Josep Solans); UNITED KINGDOM: London School of Economics (LSE) (Martin Knapp & David McDaid); AUSTRIA: University of Vienna (UWIEN, Austria) (Germain Weber), SINTEF (Norway) (Britt Venner); BULGARIA: PHA (Hristo Dimitrov); SLOVENIA: Scientific Research Center- Slovenian Academy of Sciences & Arts (SRC SASA - ZRC SAZU) (Lilijana Sprah) and IRIO (Mojca Z. Dernovsek).
Non-institutional collaborating partners in this project are: UNITED KINGDOM: Dept of Mental Health Sciences Royal Free and University College Medical Schools (Sonia Johnson); ITALY: Centro Studi e Ricerche in Psichiatria (CSRP) (Giuseppe Tibaldi); NORWAY: Dept Research & Development, Division of Mental Health Serv. Akershus University Hospital; BULGARIA: Ministry of Health. National Center for Public Health Protection; SPAIN: ETEA (Carlos García), Universitat Politècnica de Catalunya (Karina Gibert), Universitat d'Alacant (Manuel Palomar and Maria Teresa Roma).
Institutional collaborating partners were: OECD – Health Division (Valerie Moran); BULGARIA: Ministry of Health. National Center for Public Health Protection (Zahari Zarkov); SPAIN: Departament de Salut, Direcció General d'Avaluació i Planificació, Generalitat de Catalunya (Josep Fusté); Psychiatric Research Unit of Cantabria (WHO collaborating Centre) Univ. Hosp. "Marqués de Valdecilla"; Fundació Villablanca; Department of Equity and Health, Jerez (Margarida Ledó, Carmen Omist); Department of Mental Health, Comunidad de Madrid (Maria Dolores Crespo); Department of Mental Health, Government of Cantabria (Jose Luis Vazquez-Barquero).
Loading
NEWS & EVENTS
2012-09-25
Refinement Project - Summary
Summary of the REFINEMENT project. Presents the aim, objectives and expected results of the project funded under EU European Union Seventh Framework P...more
2011-12-05
Training courses on ESMS/DESDE coding
Two training courses on ESMS/DESDE coding were took place between 29 November and 2 December. The first in Verona, Italy and the second in Helsinki, F...more
The eDESDE-LTC Coding and Classification System, eDESDE-LTC Instrument, eDESDE-LTC Training Package and eDESDE-LTC website
by
eDESDE-LTC Consortium
are licensed under a
Creative Commons Attribution-NonCommercial-ShareAlike 3.0 Unported License