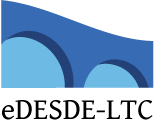 home > eDESDE-LTC TOOLKIT > eDESDE-LTC Coding and Classification System
eDESDE-LTC Coding and Classification System
The Coding System (DESDE-LTC CS) has been developed as a part of DESDE-LTC Battery that allows to clarify the use of DESDE-LTC Instrument. It has two components:
Coding List: The coding list contains a list of all the codes used on DESDE-LTC with their definitions. It facilitates a quick search of branch definitions.
Glossary of Terms: It compiles an alphabetical list of definitions of key concepts used in the DESDE-LTC Instrument.
Loading
NEWS & EVENTS
2012-09-25
Refinement Project - Summary
Summary of the REFINEMENT project. Presents the aim, objectives and expected results of the project funded under EU European Union Seventh Framework P...more
2011-12-05
Training courses on ESMS/DESDE coding
Two training courses on ESMS/DESDE coding were took place between 29 November and 2 December. The first in Verona, Italy and the second in Helsinki, F...more
The eDESDE-LTC Coding and Classification System, eDESDE-LTC Instrument, eDESDE-LTC Training Package and eDESDE-LTC website
by
eDESDE-LTC Consortium
are licensed under a
Creative Commons Attribution-NonCommercial-ShareAlike 3.0 Unported License